When Patrick Pelkey's doctor told him that he had Parkinson's disease, he went to his car and cried. "It was just a shock," he said. "I was 49 at the time."
Parkinson's disease is a neurological disorder (affecting the nervous system) that is chronic and progresses differently from person to person. While it is treatable, it is not curable. Between one and two million persons in the United States have been diagnosed, and there are about 60,000 new cases each year. No one knows what causes Parkinson's disease.
The main symptoms of Parkinson's include tremors, muscle rigidity, slowness of movement, and balance or mobility problems; secondary symptoms can include lack of facial expression, muffled voice, sleep issues, excess salivation, and anxiety and depression.
According to Pelkey, Parkinson's disease strikes more people who are welders, teachers, farmers, and paper mill workers than people who are in other professions.
After receiving the diagnosis, Pelkey's doctor told him tocontact Parkinson's disease support groups. The first one that he went to was in Green Bay, Wisconsin. He also tried one in Appleton before finally ending up at the one he currently goes to in Neenah, Wisconsin. He's now the facilitator for that Neenah Support Group. Pelkey is also a member of a Young Onset Group in Appleton.
When he first started going to the support groups, he met Norbert Braun at the Thompson Center in Appleton. Braun is the one who suggested that Pelkey try woodcarving.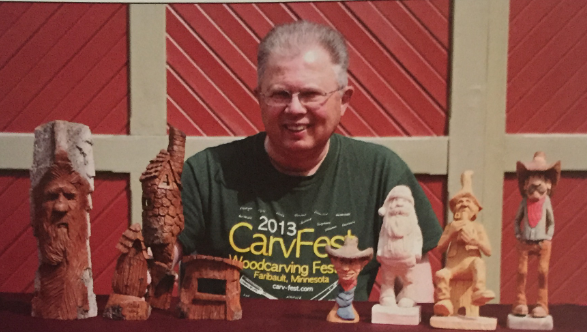 "I bought my first set of carving tools (Ramelson palm tools) for $35," Pelkey said. "Things just took off from there. For me, carving helps me to concentrate. It changes something. It's not stressful and I don't shake when I'm doing it."
Early on, Pelkey learned more about woodcarving from books and videos than from any other source. His favorite books were authored by Steve Brown, Harold Enlow, Mike Shipley, and Pete LeClair. In 2008, Pelkey enrolled in his first woodcarving class. The class was taught by Brown at Silver Dollar City in Branson, Missouri. Pelkey has since taken classes with Harold Enlow, Mike Shipley, Jon Nelson, Pete LeClair, Loren Woodard, Gerald Sears, Lee Belanger, Desiree Hanjy, and Dan Haack.
The first caricature that Pelkey carved was an Old World Santa in one of Brown's classes, and the first carving that he ever sold was a hand-carved Bible for $150. His first seminar was in 2008 at Silver Dollar City in Branson, Missouri. Since then, he has attended other seminars in Missouri, Minnesota, Indiana, and Wisconsin. He also has attended many woodcarving shows throughout the Midwest. Pelkey is a member of two woodcarving clubs in Wisconsin: the Mid-Wisconsin Chippers in Neenah and the Waupaca Area Woodcarvers in Waupaca.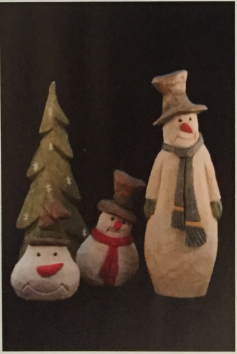 According to Jeremy Otte, who is the Director of Outreach and Education at the Wisconsin Parkinson Association in Milwaukee, educating oneself about Parkinson's disease is the key to living and dealing with it.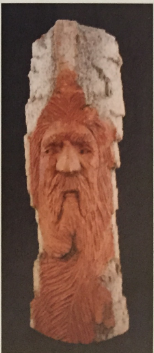 "I work with over 70 support groups from around the state," he said. "We educate people about the disease and what types of activities they can do to help cope with Parkinson's disease."
Dr. Paul Nausieda, neurologist and nationally recognized Parkinson's expert, founded the first regional Parkinson's center in Wisconsin in 1982, and he says that it is important for patients with this disease to remain active.
"Keeping active is important to the health of the individual," Nausieda said. "We try to keep patients from seeing themselves as 'sick' and encourage any activity that is within the capacity of the patient. These patients do much better and do not become a burden to their families. Hobby activities are a good alternative to higher doses of Parkinson's medications or antidepressant drugs."
According to Nausieda, being involved in any activity that you like can help with some of the symptoms of the disease.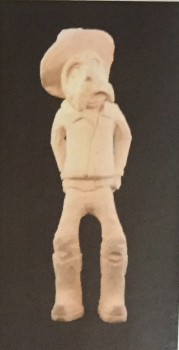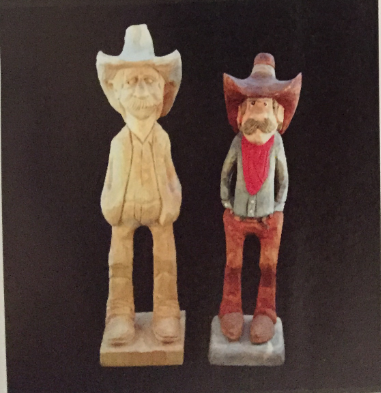 "Even though speed of movement may worsen due to Parkinson's disease, strength and accuracy are retained," he said. "The tremors of Parkinson's disease improve with movements that are controlled, and manual crafts offer a way to keep the tremor from being a nuisance. Manypatients find craft activities helpful when they give up more strenuous physical activities like skiing or running. We have a number of patients who took up woodcarving and found a new talent they did not know they possessed. Other patients have become skilled painters and graphic artists. For them, Parkinson's disease opened a door to an activity they had not explored earlier in life."
Nausieda is captivated by his patients who carve.
"I am impressed by the skills of our woodcarving patients," he said. "Their work is impressive by any standard. I don't think that Parkinson's disease makes you a better woodcarver by virtue of the disease itself. It has long been noted that patients who have Parkinson's tend to be methodical and organized—perhaps these traits lend themselves to being successful as a carver."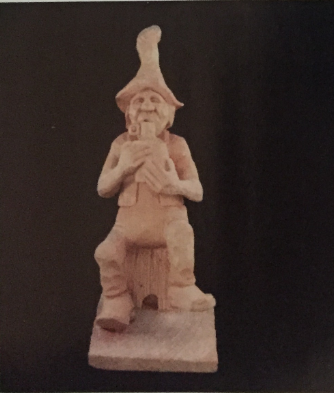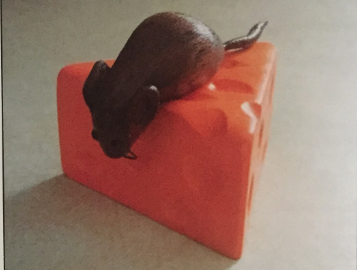 Pelkey has recently started working on cottonwood bark carvings in addition to the caricature carvings that he usually makes. The tools he uses for the carvings are Swiss-made Pfeil hand tools, but his favorite tools are OCC palm tools made by Mike Shipley.
Pelkey's favorite woods to use for carving are butternut, basswood, and cottonwood bark, and a typical project takes him two to three days to complete. When he's at home, Pelkey carves whenever he has a free moment, but when he's at a seminar, he carves every day. He gets his ideas from something that catches his eye, such as an odd-shaped building or some odd, whimsical shapes. He then gets out his camera and takes pictures for future reference.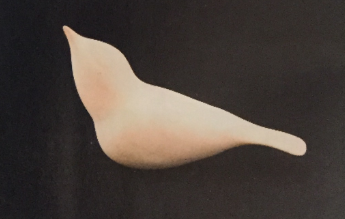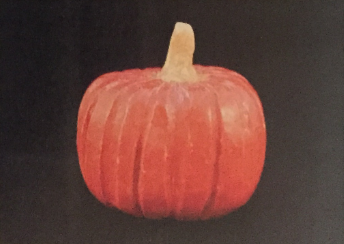 He does have some favorite carvers.
"I would have to say Steve Brown is my favorite carver—i took my first carving class with him and he gave me encouraging words to keep on carving," Pelkey said. "Other carvers who I really admire are Harold Enlow and Pete LeClair, and each of these carvers also has a great sense of humor, which I really like."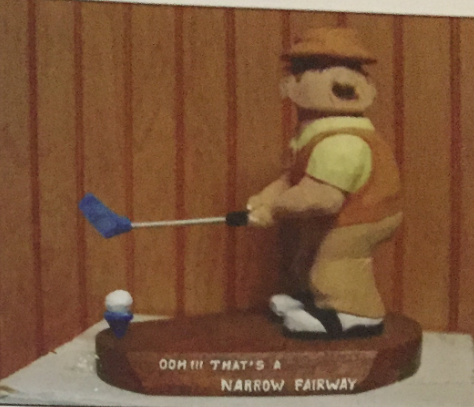 Pelkey does have a couple of projects that he would like to try.
"I would like to learn more about woodburning, and I would like to try relief carving and chip carving," he said.
When Pelkey isn't carving, he takes his dog, Bullet, for long walks, babysits his grandchildren, works on computers, and writes poems.
In 2012, Pelkey received first place in the "Art Over Adversity" art show, which is sponsored by the Wisconsin Parkinson Association, and had one of his carvings appear on the cover of the fall 2012 issue of their magazine, The Network. In 2013, he received his first blue ribbon in his club's annual spring show, and he also received a best of class for the same carving.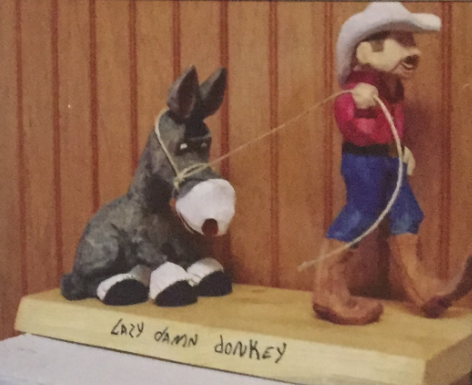 Pelkey's future goals include improving as a woodcarver, but his main goal is to let people know that they should not to give up when they are first diagnosed with Parkinson's disease.
"I just want to let more people know that even though you have Parkinson's disease, don't let it stop you from trying new things, such as woodcarving," he said. "They might even find out that carving can be beneficial to patients who have Parkinson's and lessen some of their symptoms."
Thomas Stone from Chamberlain, South Dakota, was diagnosed with Parkinson's disease five years ago and also agrees that woodcarving helps with the disease.
"I've been carving for over 12 years, and it really relaxes me," he said. "When I'm carving, I don't have any tremors. I also golf and take medicine. Activities really help with the tremors."
Pelkey would like to be remembered for a few things.
"I want to be remembered for being a good carver with a good sense of humor," he said. "And I hope that by talking to people at my Parkinson's support group, I was able to help someone with Parkinson's disease cope with things a little better than he or she did before."
And Pelkey doesn't want anybody to feel sorry for him either.
"If it wasn't for Parkinson's disease, I wouldn't have found woodcarving and met so many great people in the woodcarving community," he said. "I've also met many great people in the Parkinson's support groups that I'm involved in."
As evidenced by his e-mail address, shaking® charter.net, Pelkey says not taking things too seriously also helps.
"Having a sense of humor really does help," he said.
Jim Anderson is a regular contributor for Carving Magazine.
Poems by Patrick Pelkey
'Parkinson's Came Early"
Parkinson's came early, of this I've been told
I'm not really young, but I'm not very old
My mind starts to wander, and my thoughts all go blank
I start driving to the store, but end up at the bank
I take one pill for this, and one pill for that
But tremors alone, does not Parkinson's make
It affects balance and memory, and slowness of gait
What you used to do quickly, sometimes now has to wait
There's hope in Love, Trust and Faith, that's a sure bet
Because there is no known cure, that is as of yet
Do whatever it takes, but don't let it get you down
The more you stay active, the longer you'll be around
Life Isn't Fair
Life isn't fair, or so it may seem
I opened my eyes, this isn't a dream
I take one pill for this, I take one pill for that
They help but don't cure me, that's just the fact
I take meds for my tremors, and some days they work
On days that they don't, you can tell when I jerk
You'll soon learn about Parkinson's, it's not one simple thing
Maybe you stumble or freeze, or your ears always ring
There's no super drug, that works for us all
What helps some from stumbling, while others still fall
Do what you're told, follow your doctor's advice
One day they'll find a cure, thanks to some mice
Copyright ©2013 by Patrick Pelkey
by Jim Anderson
Pelkey is 61 years old and has been married to his wife. Sharon, since 1977, and he has lived his whole life in NewLondon, Wisconsin. He has a daughter, Karen Hidde, who is married to Michael and they have a son named Colton. In addition, Pelkey has a son named Ryan who is married to Krystal and they have a daughter named Charlotte. Pelkey's been retired since 2009 from his job at SCA Tissue in Neenah, Wisconsin.