Bill Jenkins is relatively new to the carving world. He has only five years of part-time experience, yet he has evolved to a level far beyond his expectations by practicing his art and never giving up.
Bill began carving in 2008. While on vacation that year, he stopped at a roadside stand to watch a chainsaw carver in action. He thought, "That is something I would like to try," and then went home and picked up a chainsaw to carve a black bear; it turned out to be a very frustrating experience with disappointing results. It did, however, inspire Bill to keep practicing and learning about his new hobby. After hours and hours of watching YouTube videos, a lot of practicing, and talking with as many other carvers as possible, Bill continued to progress.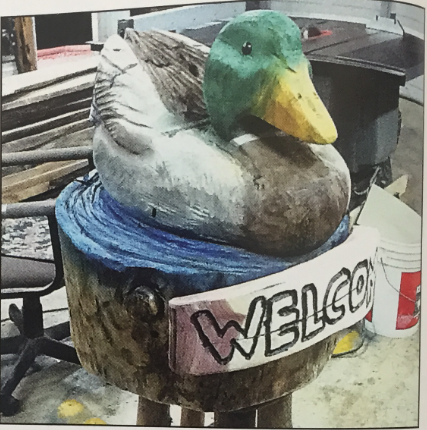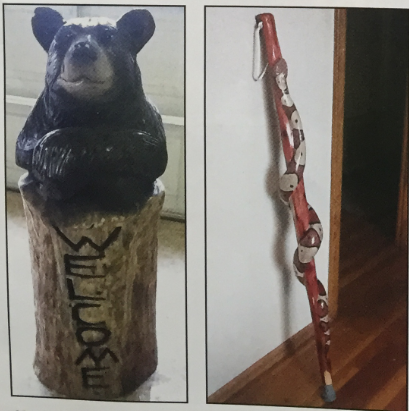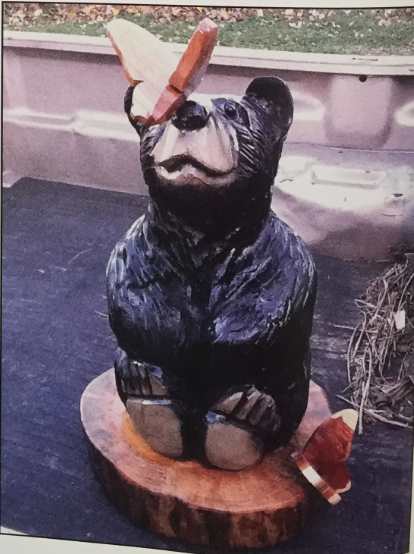 With a background in art and taxidermy, plus a love of the outdoors, much of Bill's inspiration comes from nature. He is a native of Shenandoah County, Virginia, and the splendor of the mountains and valley region offer him the opportunity to experience nature at its best.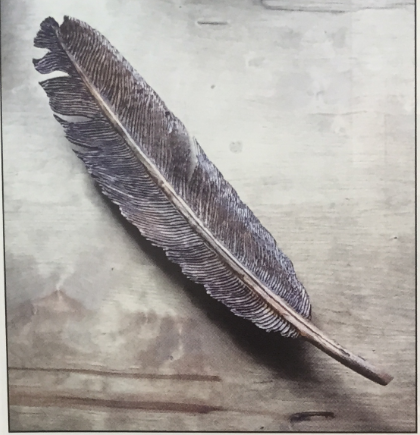 The majority of Bill's carvings are created using a chainsaw, wood lathe, sander, and various power and hand tools. For the most part, he is a self-taught carver. His work is displayed at local businesses in the Shenandoah Valley of Virginia. Bill also holds carving demonstrations at many local trade shows throughout the year. Many of his pieces are commissioned, but he also carves to satisfy his own artistic passions. He signs and dates each piece.
Throughout the warmer months, Bill usually holds carving demonstrations or tends vendor booths at craft shows, fairs, and farmers' markets throughout the area. He constructed a pavilion in his backyard out of cedar logs so that he can carve in all types of weather, and he also has a 24" x 24" shop to work in. Bill spends an average of 30-plus hours a week carving and finishing pieces (and he works full-time). Sometime in the future, he would like to expand his carving business and be able to rely solely on the carving income.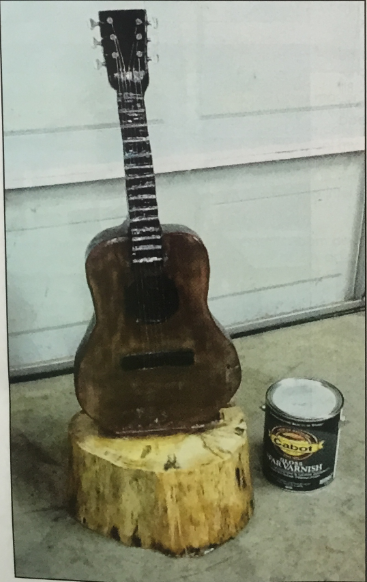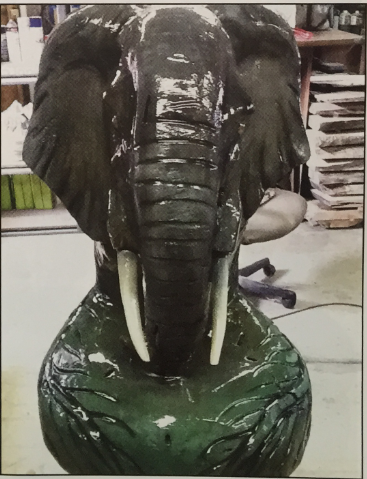 Generally, Bill uses a Stihl MS 290 chainsaw with an 18" bar for roughing out large carvings, and a Stihl MS 180 chainsaw with a 12" carving bar that has a dime tip and 1/4 pitch chain for detail work.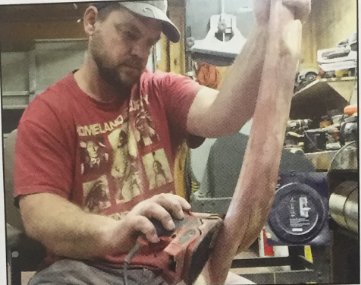 He also uses an angle grinder with a flap disc sander for smoothing and detailing, and a Dremel tool for very fine detail and sanding. In addition. Bill will use a propane torch to burn off any rough edges and add dimension for the coloring. The majority of his pieces are colored with spray paint or with an airbrush using a variety of techniques; he will also leave the piece natural if needed. All of his carvings are finished with a marine spar varnish to protect them from the elements.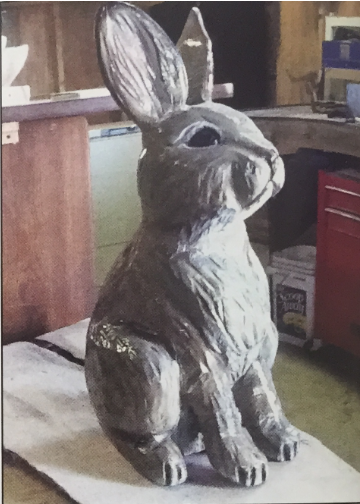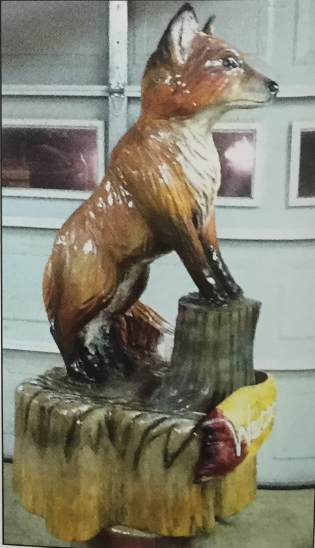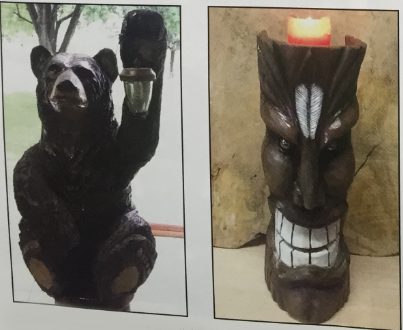 One of Bill's favorite creations is a memorial carving that he made for a dear friend. It is an eagle with the words to the chorus of the song "On Eagles' Wings" by Jan Michael Joncas. Bill was very honored to offer this magnificent piece as a tribute to a wonderful life. Another favorite carving is a copperhead crawling up a cedar walking stick.
by Chris Whlfiock