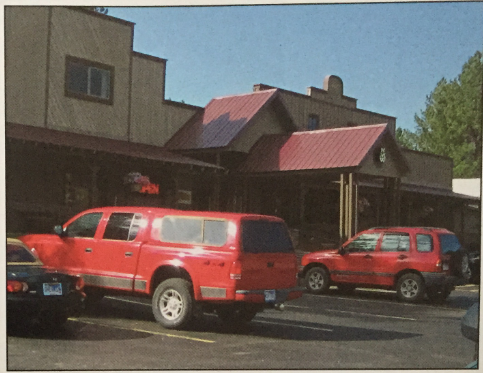 Visitors to western South Dakota often go to the main tourist attractions, such as Mount Rushmore, the Badlands, or the Black Hills, but for woodcarving enthusiasts, a visit to the National Museum of Woodcarving should definitely be on their lists for sights to see.
The museum was created in 1972 to honor the work of Dr. Harley Niblack, a Denver chiropractor who developed an interest in carving and animation at the age of 42. (Niblack was one of Disneyland's original animators.) His thousands of lifelike woodcarvings come to life in an animated display and are the museum's main attraction.
In 1977 Dale E. Schaffer took over ownership of the museum from his parents, who opened it in 1972. According to Schaffer, the museum started off very small. "When my parents first started the museum, woodcarving was more of a hobby. There was not a lot of professional focus on woodcarving."
There were 6 to 10 woodcarvers displaying their works in the first year, and they all came from the Ozark area. The museum has gradually expanded to include some of the best woodcarvings made by over 70 woodcarvers from 43 states. This includes a special display of woodcarvings created by over 20 of the top caricature carvers in the United States (all of whom are members of the Caricature Carvers of America). You will see many types of carvings in the museum, such as 3-D, chip, chain saw, hand, relief, and caricature.
The museum and gallery are 8,000 square feet, the separate gift shop is 1,500 square feet, and the carving shop is 1,000 square feet. There are woodcarvings for sale in the gallery, ranging from $20 to $7,000. Eighty percent of the items that are sold, though, range from $20 to $250 each.
The museum is open from May through October. Over 100,000 people visit each year; the museum has had visitors from all over the world, including Europe, Russia, New Zealand, Australia, Japan, and China.
During the season, Keith Morrill, the museum's resident woodcarver, or other woodcarvers from different areas of the United States are often present. Every year, the museum offers classes in June and July. This year, Marlen Downing (birds) and Kirt Curtis (animals) were the guest instructors.
Shaffer has many goals for the museum. "I'd like to have at least one woodcarver from every state represented at the museum, increase visitation, expand and grow, and offer more classes," he said.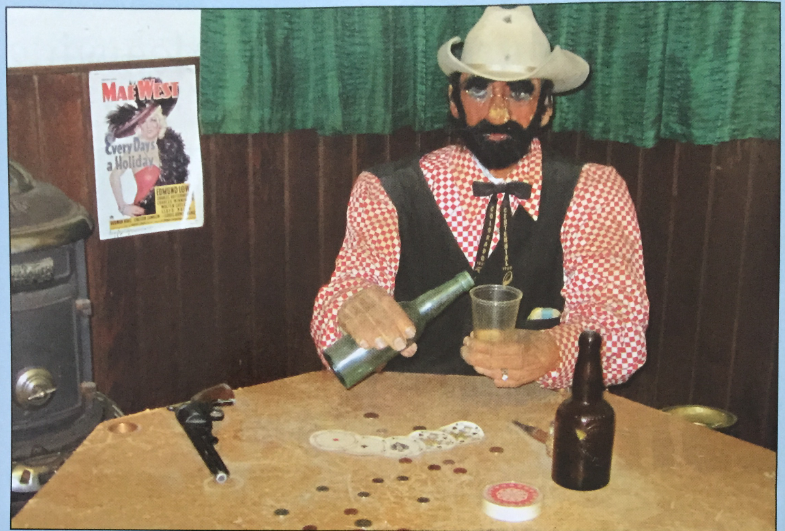 The work of Dr. Harley Niblack is featured at the National Museum of Woodcarving.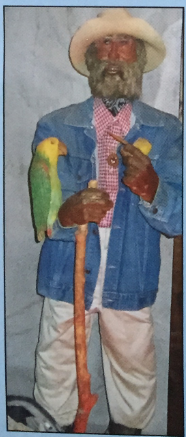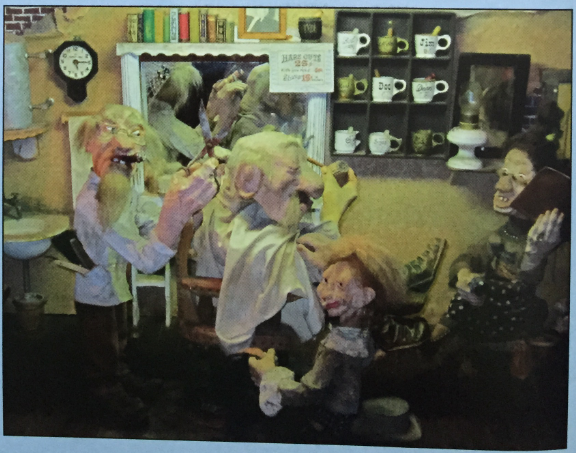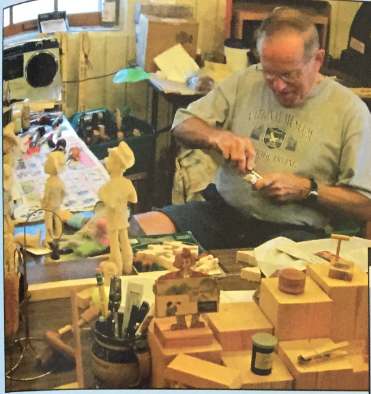 Resident Keith Morrill works on a project for the museum. Here are additional carvings from the museum's collection.