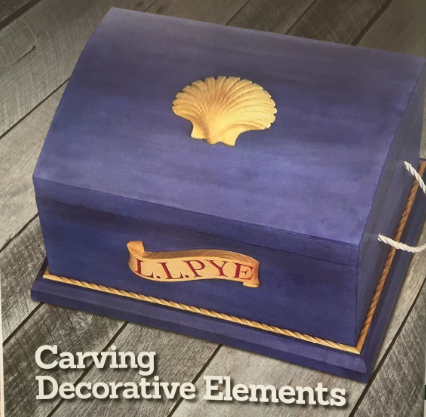 Learn to carve rope molding, a lettered banner, and a scalloped shell
This toy box started life as a simple, mass-produced, but well-made paintable box. I converted it into a sea chest by adding a rope molding around the base, a seashell on the lid, and a scroll-like banner to the front with the name of the little pirate who was to own it.
All of these applied elements could find homes on other projects, such as a mirror or picture frame, a shelf or bathroom decoration, or a cutting board. You can use them together, as I did, or separately. The wood for the carvings must be easy to carve, such as basswood, mahogany, or tightgrained pine.