Diana is carved from an 8" x 14" x 2" thick piece of butternut and is a great example of a woman's portrait carving where the features of the face need to be more subtle when compared to those of a man.
It also shows the technique of compression (shallow relief). In using this technique, the planes of the face are compressed to make the carving shallower than a full round carving would be. However, it is important to keep the planes in the same relationship to each other, as in a full round carving.
As an Austrian carver explained, "Imagine the face emerging slowly from the bathtub. What appears first? What appears second and so on? That's how you carve it."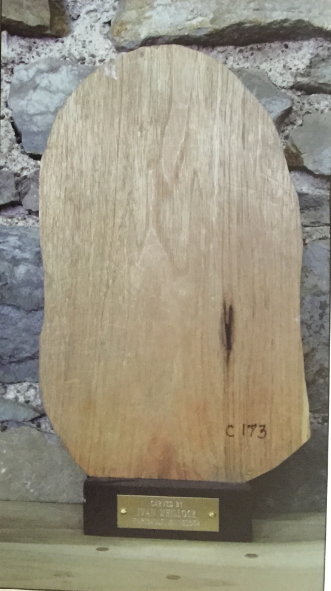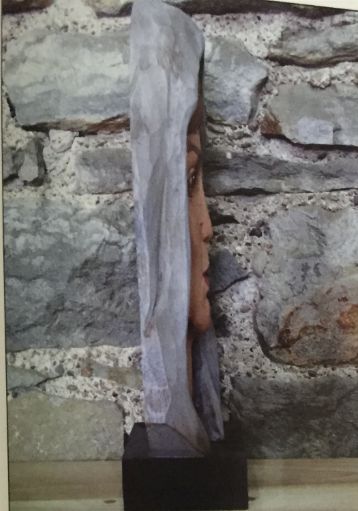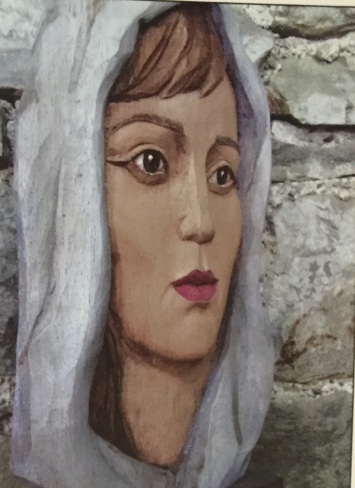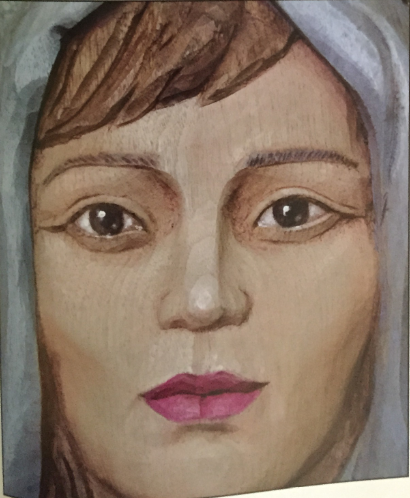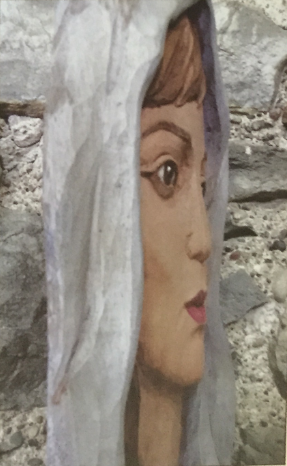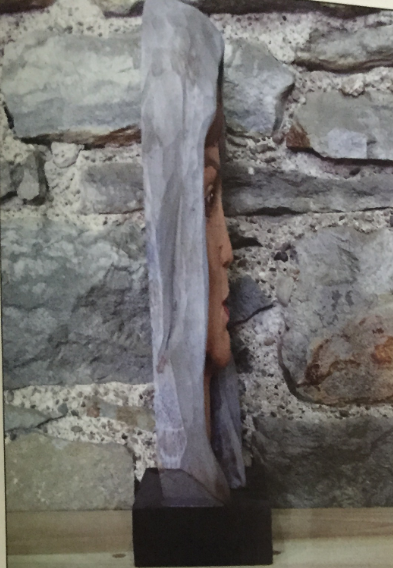 The carving is finished with oil paints, allowing the grain of the wood to show through. Since this is a large carving, two-handed, full-size tools were used. (Note: You can reduce or enlarge the pattern, and use any tools that you may have.)
The base of the carving measures 3-1 /2" x 5" x 1-1/2" and is painted with Black oil paint. The base is attached to the carving with two screws.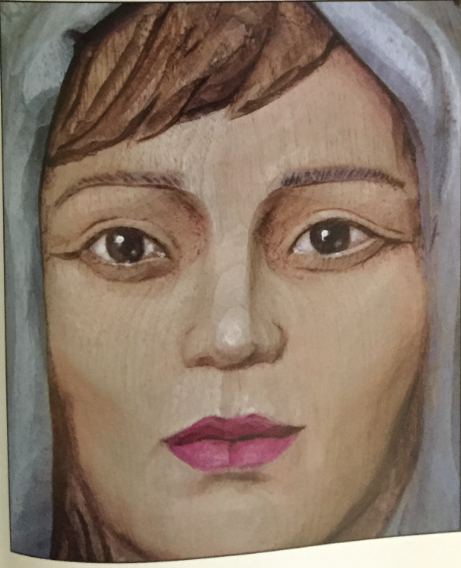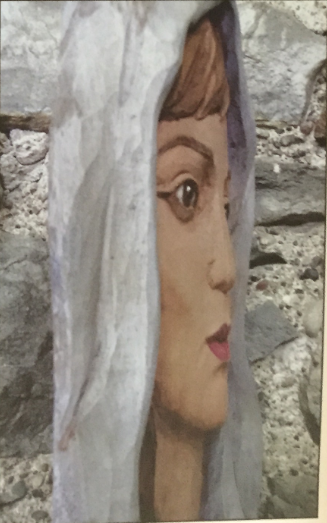 This article offers a selection of photos to help you In the carving process. Different features are highlighted for help fn viewing all aspects of this attractive design.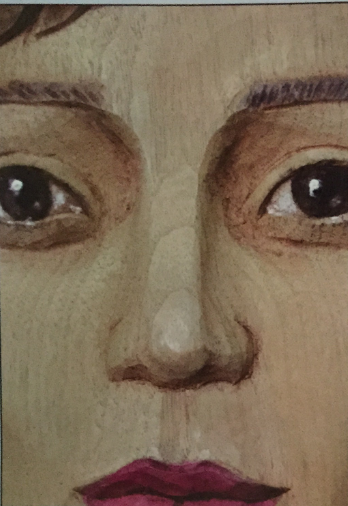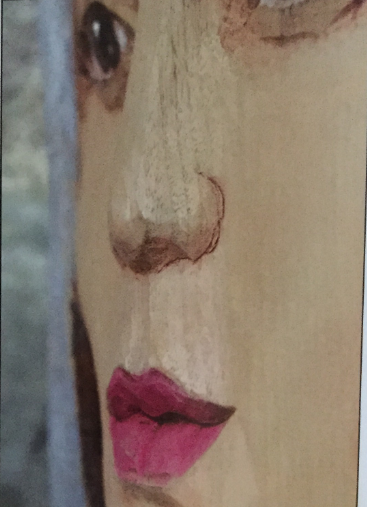 I have also included additional photos of carvings of other women's faces so that you can compare one treatment to another.
Even though the facial planes are compressed, the relationships between them remain the same.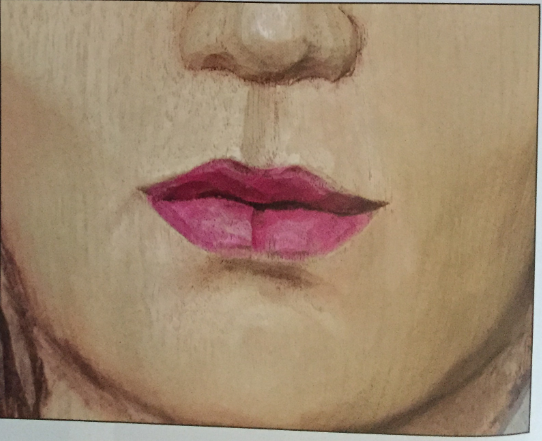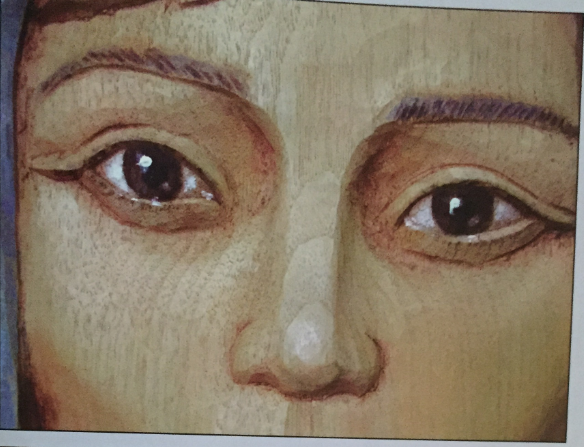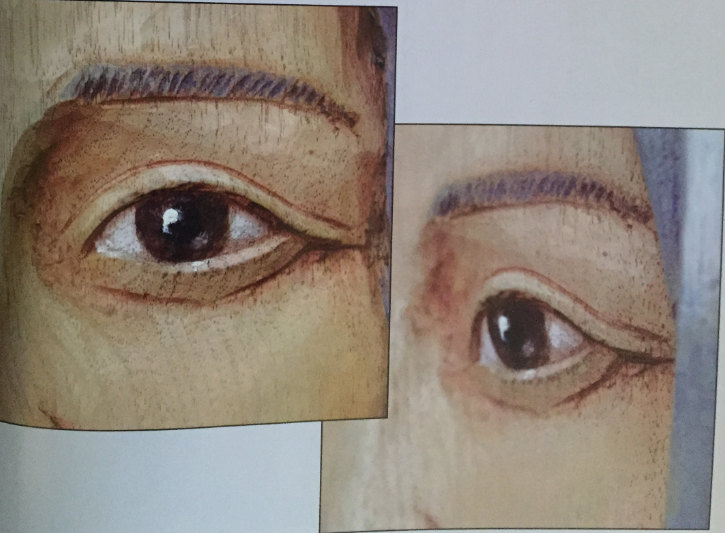 Additional carvings of women's faces by Ivan