This is a quick and easy project that is perfect for beginning carver or a club carve-in program. The Three Whittle Pigs project is one basic pig pattern that can be modified to create almost any unique design. The three examples shown are just some of the variations that I came up with; use your creativity and dream up your own designs.
I use a 2" x 2" basswood block that is roughly 4" to 5" fall. You will need the following tools: a bandsaw (or larger tools), a detail knife for general carving, a V-tool for outlining, and a U-gouge for the details. I use various colors of watered-down acrylic paints; I mix Pink and Flesh to create the color for the pigskin.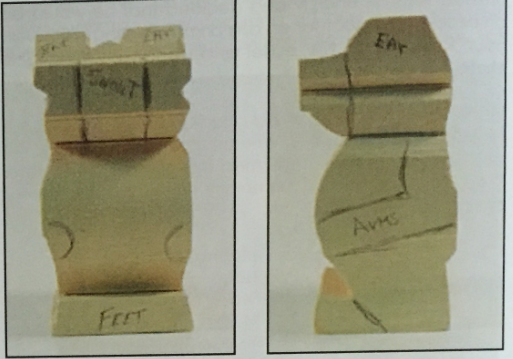 Author's note: You can carve additional objects to add to the design, such as garden tools, flowers, etc., or you can purchase and use dollhouse miniatures—they make great additions to these carvings.
Rough out the basic shape with a bandsaw (or larger tools), ond then begin refining little by little.
I begin with the snout and ears, and then round the back of the head.
Next, I define the arms and shape the legs. I make the pant cuffs go over the backs of the shoes.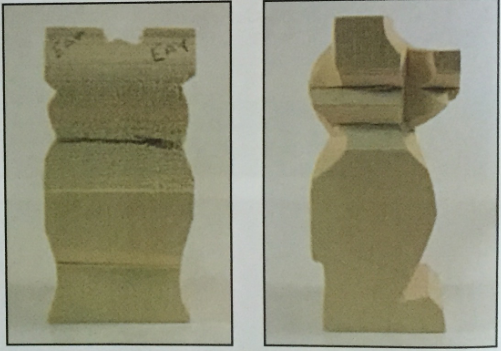 Carve the backs of the arms last to make sure that you have proper proportions for the design you are creating.
Add clothes and little details to bring your design to life. The fishing pole shown In the photos Is actually a bamboo skewer.
Paint your finished carving with watered-down acrylic paints as desired.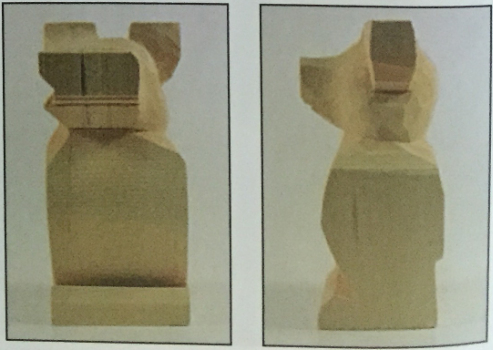 Carving the head, nose, and ears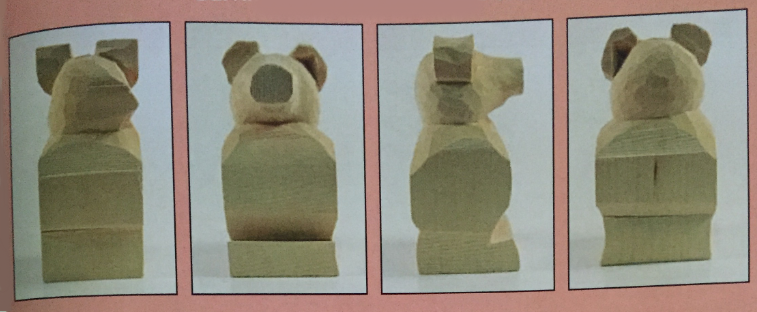 Carving the mouth, nose detail, and roughing in the arms
Carving the arms

Details, details, details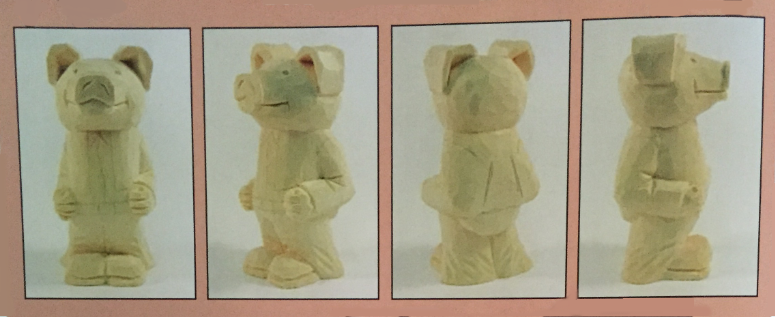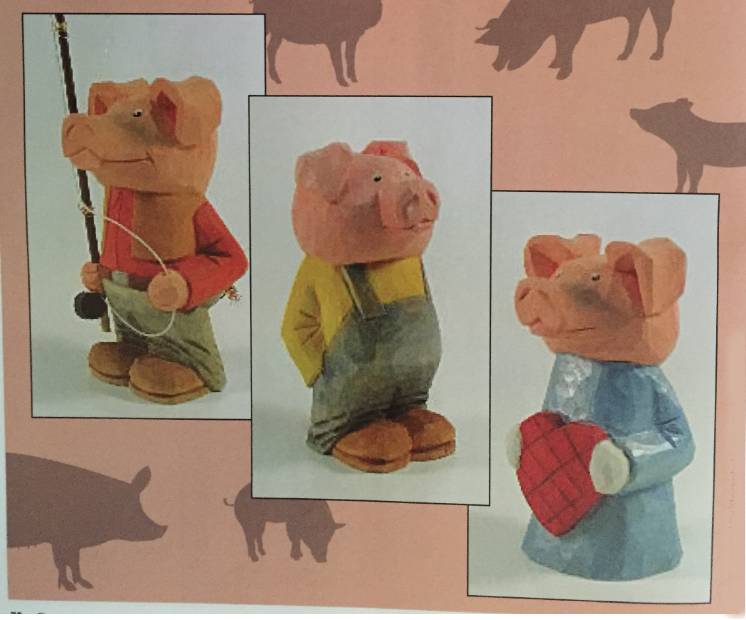 by Dave Disselbrett