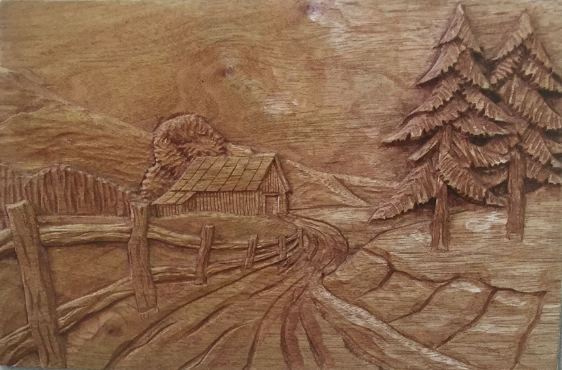 Use the 4-step relief process for this project:
Background
Levels
Shaping
Detailing
This shallow relief project is carved into a 1" butternut plaque that measures 7" x 11This is a shallow relief that features three main elements: the fence (level 1), the trees (level 2), and the barn off in the distance (level 3). The fence begins on the surface (level 1) and then slants back toward the lowest point (level 3). The hills in the background are added in the final detailing stage.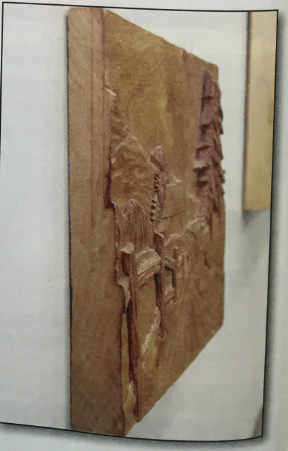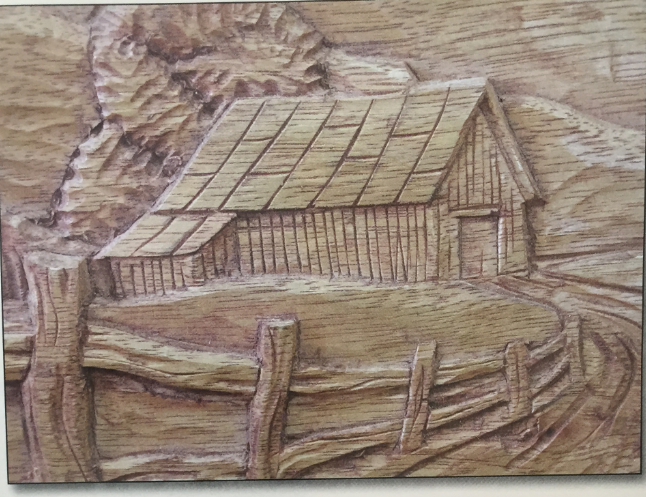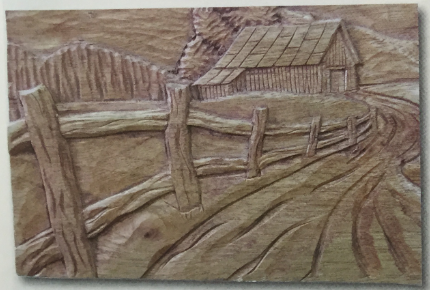 The lowest level (background) is half the thickness of the wood, or 1/2'. The road and the beginning of the fence are at the closest level (1").