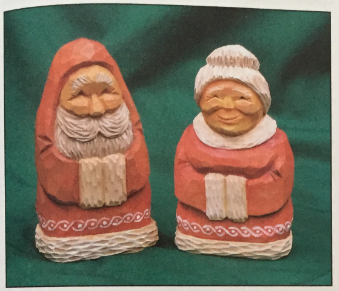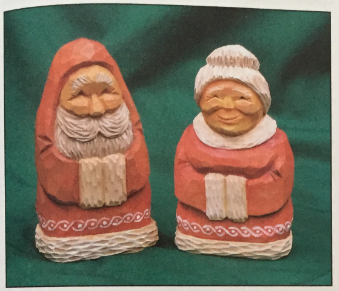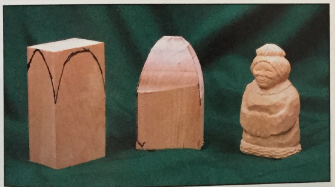 I have found that a successful woodcarver is usually one-half of a team. There's usually someone backing up the woodcarver, watching the "noncarving" details and keeping him or her honest. This "other half" is not always the distaff side of the pair by the way, but in Santa's case it is—so Mrs. Claus is the subject of our carving project this time.
Before we get started, Donna Menke, another writer for Carving Magazine, gets credit (and blame?) for starting this. A while back, she e-mailed me for tips for carving a Mrs. Claus version of my Smiling Eyes Santa from Issue #32 of Carving Magazine and then proceeded to give me a couple of subtle "pushes" toward writing this sequel. Anonymous sources have told me that she's quite good at giving "pushes," and I thank her for them.
So, one of the benefits of this project is that Mrs. Claus takes the same size blank as the Santa in that previous article. The bandsaw cuts are identical as well (as shownin the pattern). For my "left brain" readers out there, those measurements would be 5-1/4" tall x 3" wide x 2" thick. I recommend scaling those measurements down to what feels comfortable in your hands, or don't be a slave to them at all and use chunks of wood that you have on hand.